THE CAPITAL MAGIC CONNECTION NEWS
APRIL MEETING OF THE SAM ASSEMBLY 24

SAM Assembly 24 will meet on Tuesday, April 9, at 7:30 at S. W. Pitts Hose Company, 226 Old Loudon Road, in Latham, NY. Our Vice-President, Allan Alexander, suggested rope, string, and shoelaces as a topic for this meeting. We hope this topic will inspire you to come up with something other than a card trick

VOLUNTEERING IN THE NAME OF MAGIC

Last month Dan Sclare contacted me about recruiting a few magicians willing to do some magic for the juvenile diabetes walk at the Great Escape in May.

Sometime ago, Scott Payne announced that he was looking for some magicians to help out with a magic summer camp sponsored by the Schenectady Children's Theater.

Volunteering is a great way for novice magicians to gain some experience performing for real people, not just other magicians or family. It is also a good way for us older guys, who may have packed our magic wands in moth balls, to stay in the game. Volunteering is fun, it is rewarding, and it is a good way to promote magic as a performing art. It is also a way of giving something to the community. It is a win-win situation for everyone involved.

If you are interested in contacting Dan about the juvenile diabetes walk, his email address is: dansclare@gmail.com

If you are interested in contacting Scott about the summer camp, his email address is: merdwin@gmail.com

MARK YOUR CALENDARS FOR THESE UPCOMING SHOWS AND EVENTS

Every Tuesday: THE MORNING MAGIC GROUP: meets at 7:30 at Panera in Saratoga. Call Cliff, Dave, Roger, or Helen for information or directions.
Sunday, May 19, 2019: Assembly 24, Spring lecture at the Fort Hunter Fire House with Craig Dickson. The doors open at noon and the lecture starts at 1:00.

UP-COMING SHOWS AND EVENTS
If you know of a magic related event or show which might be of interest to capital area magicians, send that information to me in time for it to be announced in our next newsletter. Material should arrive on or before the first or third Tuesdays of the month to be included in the next newsletter. Send your information to: cliffordbruce@earthlink.net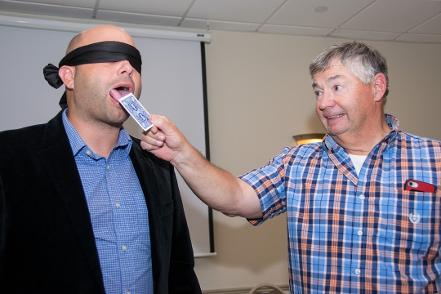 Blind taste testing the magician's way...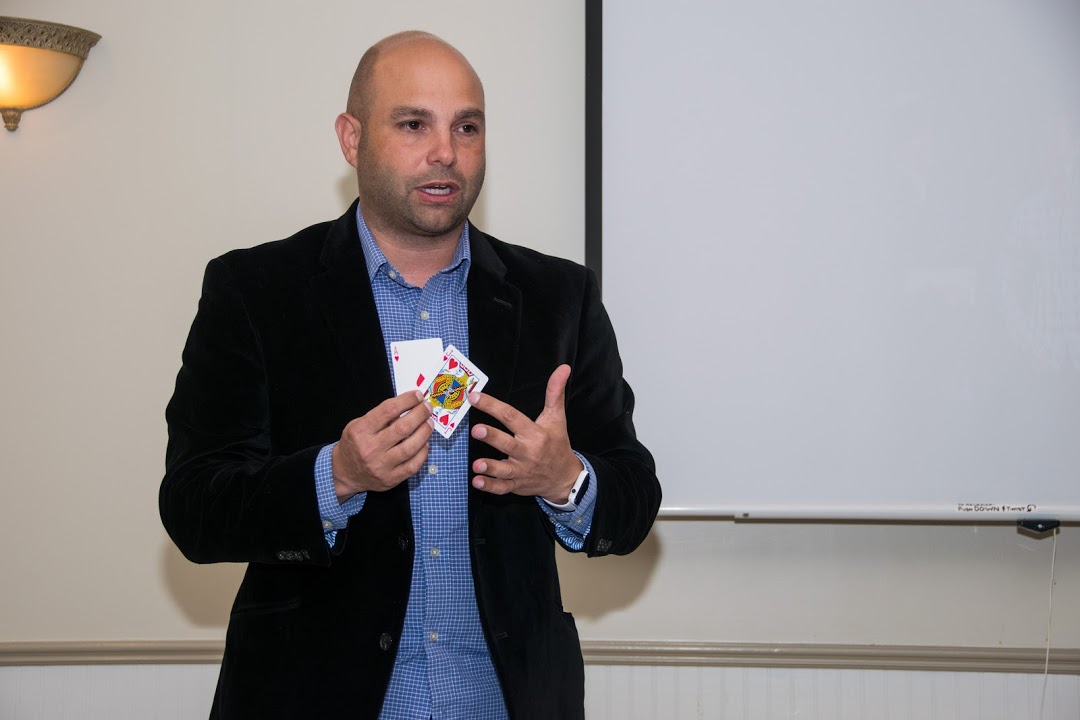 Vinny Grosso gives a guest lecture.
Directory Sign Up Attention SAM Assembly 24 Members: We would like to put a Membership Directory on this website. It will be a password protected page, so only other members would have access to it. Please consider signing up by clicking the button below and filling out the form. Thank you.