THE CAPITAL MAGIC CONNECTION NEWS
JANUARY MEETING OF THE SAM ASSEMBLY 24
SAM Assembly 24 will meet on Tuesday, January 8, at 7:30 at S. W. Pitts Hose Company, 226 Old Loudon Road, in Latham, NY. The new year is often viewed as an opportunity to start fresh, to improve on the past, and to move forward. So we are going to suggest that you bring back that trick that didn't quite work the way you wanted it to the last time, or the trick you didn't have enough time to master, or the trick for which you couldn't find all the pieces, or the trick you didn't perform because at the last minute you chickened out. This meeting will be your second chance to get it right.

We will call the topic: A Second Chance, and you might want to explain why you chose to do this particular item one more time.

If you didn't have any of these problems, you can show us something brand new, A New Beginning or a new year.


JANUARY MEETING OF THE IBM RING 186

IBM Ring 186 will be meeting on Tuesday, January 22, at 7:30 at S. W. Pitts Hose Company, 226 Old Loudon Road, in Latham, NY. The topic for this meeting will be "Numismagic" The last two issues of The Link Ring have included a section with this title, and as the name implies it deals with coin magic.

J. B. Bobo, a school assembly magician, did more to inspire and encourage the development of coin magic than any other magician in history. His book Modern Coin Magic has become the bible for coin workers, and is considered by many to be one of the finest magic books ever written. What most magicians do not realize is there a first edition and a revised edition of this work. The first edition of this classic is available in an inexpensive softcover edition. However, the revised edition is only available in hardcover.

Some ask why should I bother with paying more for the hardcover edition? The answer is - 159 pages of additional material with four new chapters.

At any rate, the topic for this meeting is coin magic, and we hope to see some great closeup and stage coin work. But as always, any magic, on or off topic, will be appreciated

SUPPORT YOUR LOCAL MAGIC CLUBS

Your dues for 2019 will help to keep your clubs solvent and active. Support your local magic clubs by paying your dues promptly. Thank you.


MARK YOUR CALENDARS FOR THESE UPCOMING SHOWS AND EVENTS

Every Tuesday: THE MORNING MAGIC GROUP: meets at 7:30 at Panera in Saratoga. Call Cliff, Dave, Roger, or Helen for information or directions. Sunday, May 19, 2019: Assembly 24, Spring lecture at the Fort Hunter Fire House. The doors usually open at noon and the lecture starts at 1:00. I have tentatively scheduled Craig Dixon as our lecturer but have not confirmed this yet.

UP-COMING SHOWS AND EVENTS
If you know of a magic related event or show which might be of interest to the capital area magicians, send that information to me in time for me to announce it in the next newsletter. Send your information to: cliffordbruce@earthlink.net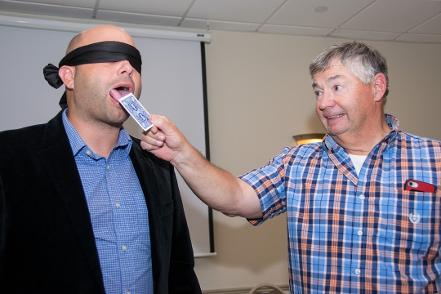 Blind taste testing the magician's way...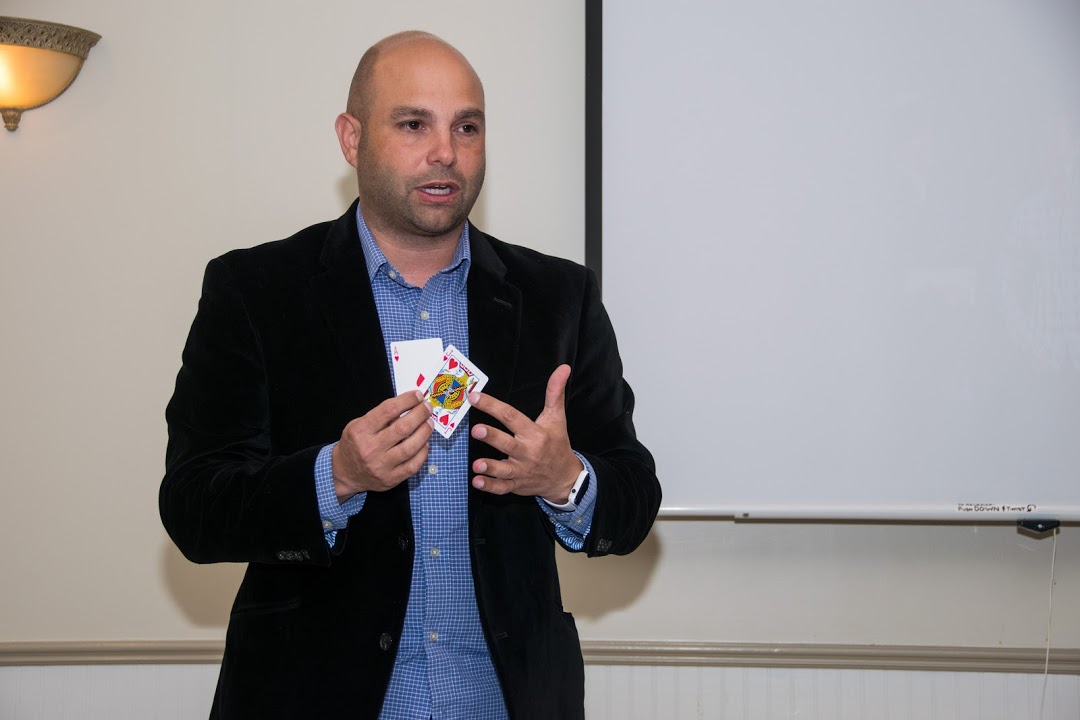 Vinny Grosso gives a guest lecture.
Directory Sign Up Attention SAM Assembly 24 Members: We would like to put a Membership Directory on this website. It will be a password protected page, so only other members would have access to it. Please consider signing up by clicking the button below and filling out the form. Thank you.