THE CAPITAL MAGIC CONNECTION NEWS
OCTOBER MEETING OF THE IBM RING 186
IBM Ring 186 will be meeting on Tuesday, October 23, at 7:30 at S. W. Pitts Hose Company, 226 Old Loudon Road, in Latham, NY. The topic for this meeting will be silk or handkerchief magic. A couple of members have expressed an interest in doing some silk tricks, so it should be a good meeting.

As always any magic, on or off topic, will be appreciated.
NOVEMBER MEETING OF THE SAM ASSEMBLY 24

ISAM Assembly 24 will meet on Tuesday, November 13, at 7:30 at S. W. Pitts Hose Company, 226 Old Loudon Road, in Latham, NY. We always like to have a good mix of presentations. The more variety the better. They shouldn't all be the same, so do what suits you best.

If you need a theme to get you started, here are two suggested topics: Houdini or holiday magic. Halloween has just ended. In 1927, this holiday was also named Houdini Day. It was later changed to Magic Day, then to National Magic Day, and now International Magic Day. So any items with a Houdini theme would be topical, and any tricks with a holiday theme would be welcome. Pick any holiday: Christmas, Hanukkah, St. Patrick's Day, Mother's Day, or even National Donut Day. These two suggestions should be enough to get you started.

A BIG THANK YOU TO BRUCE BARNETT

We want to thank Bruce for giving us a preview of his lecture on building custom electronics for magical effects. He will be presenting this lecture at the Annual ICBM New England Gathering of the Magi in November.

NATIONAL MAGIC MONTH, WEEK, AND DAY

October is National Magic Month. This year, National Magic Week starts on October 23 and ends on Halloween, October 31. National Magic Day is always on October 31 to mark the death of Harry Houdini who died on that day in 1926. The fact that the anniversary of Houdini's death and Halloween coincide is coincidental.

At this time of the year magicians around the world are encouraged to share their art with others. It is a time to promote magic as a performing art by making the public aware of our craft. Dave McClements and I will be interviewed on Schenectady Today - In & Around the Capital Region on October 30 as a part of National Magic Week. We hope you will be sharing your magic with friends and strangers.

If the show is any good, I'll explain how you can watch it. If not, well . . .
MARK YOUR CALENDARS FOR THESE UPCOMING SHOWS AND EVENTS

Every Tuesday: THE MORNING MAGIC GROUP: meets at 7:30 at Panera in Saratoga. Call Cliff, Dave, Roger, or Helen for information or directions.

November 8,9,&10: ICBM 25th Annual New England Gathering of the Magi at the Sheraton Hartford South Hotel, 100 Capital Boulevard, Rocky Hill, CT. For more information and registration go to: http://www.icbmmagick.com/the-icbm-gathering-2018/

UP-COMING SHOWS AND EVENTS If you know of a magic related event or show which might be of interest to the capital area magicians, send that information to me in time for me to announce it in this newsletter. Send your information to: cliffordbruce@earthlink.net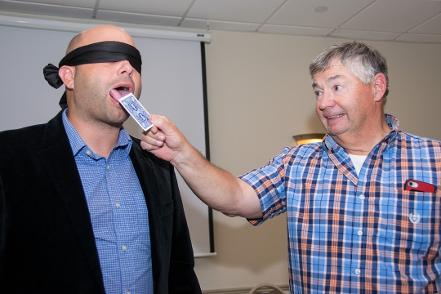 Blind taste testing the magician's way...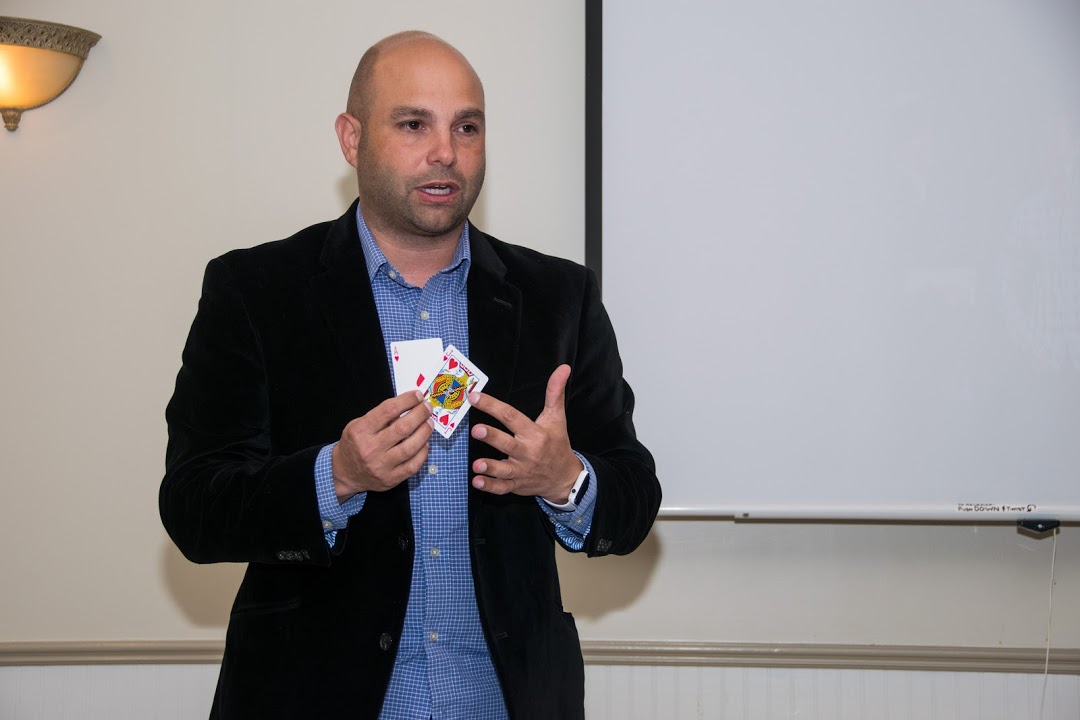 Vinny Grosso gives a guest lecture.
Directory Sign Up Attention SAM Assembly 24 Members: We would like to put a Membership Directory on this website. It will be a password protected page, so only other members would have access to it. Please consider signing up by clicking the button below and filling out the form. Thank you.