THE CAPITAL MAGIC CONNECTION NEWS
APRIL MEETING OF THE SAM ASSEMBLY 24
SAM Assembly 24 will meet on Tuesday, April 10, at 7:30 at S. W. Pitts Hose Company, 226 Old Loudon Road, in Latham, NY. This should be a busy meeting. Cliff will start by introducing the topic for the evening which is the paddle move. Bob Connors is planning to bring more magic to be auctioned off. We will have refreshments and an open mike session. Bring something to perform. We are encouraging tricks using the paddle move, but we will appreciate anything you would like to present.

APRIL MEETING OF THE IBM RING 186
IBM Ring 186 will be meeting on Tuesday, April 24, at 7:30 at S. W. Pitts Hose Company, 226 Old Loudon Road, in Latham, NY. Mike Ihrig, the IBM Territorial Vice-President for NY, will be joining us for this meeting. Those of you who attended last April's meeting will remember the great lecture Mike gave us with all the free goodies and the DVD. This time he has a few things to share with us, but he will not being doing a lecture. Mike will start the meeting; then after the break, he would like see some of our magic.

I think we ought to be prepared to show Mike some of our good stuff. In 1945, J. G. Thompson, who knew, on a personal basis, many of the most accomplished magicians of his time, asked these magicians to give him their very best trick or routine to be included in a book called "My Best." More than a 100 magicians responded to his request, and the book remains a great source of some truly fine magic.

For this meeting we are asking you to pick out what you consider to be your most successful trick and perform it at this meeting. It can be an item we have seen before; good magic, like a good recipe, can be repeated. If every body does "His Best" it will be a great meeting.

GENE ANDERSON LECTURE
The Gene Anderson lecture is scheduled for April 29 at the Fort Hunter Fire Station. The lecture will start at 1:30; the doors will open at 12:30. As usual, the cost of the lecture will be $20.00 with a $5.00 discount for early registration (checks to be received on or before Saturday, April 22.) Plus there is another $5.00 discount for paid members of Assembly 24.

Gene has taken me to task for linking the selling and signing of his book with the lecture. He wants me to make it clear that the lecture is completely separate from The Book, and that one can enjoy and profit from the lecture without purchasing anything. I think Gene's point is well taken; I don't want you to think you have to buy his book to benefit from his lecture. I hope my first flyer didn't mislead anyone into thinking that was the case.

I will be sending a new flyer out next week in time for people to receive the discount for early registration. It will go to both CMC subscribers and neighboring magic groups.

MARK YOUR CALENDARS FOR THESE UPCOMING SHOWS AND EVENTS

Every Tuesday: THE MORNING MAGIC GROUP: meets at 7:30 at Panera in Saratoga. Call Cliff, Dave, Roger, or Helen for information or directions.

April 29: Gene Anderson lecture at the Fort Hunter Fire Station. Doors open at 12:30, lecture starts at 1:30

June 26: David Blaine at the Palace Theater in Albany. Other than the show starts at 8:00, I have no adition information at this time.

UP-COMING SHOWS AND EVENTS
If you know of a magic related event or show which might be of interest to the capital area magicians, send that information to me in time for me to announce it in this newsletter. Send your information to: cliffordbruce@earthlink.net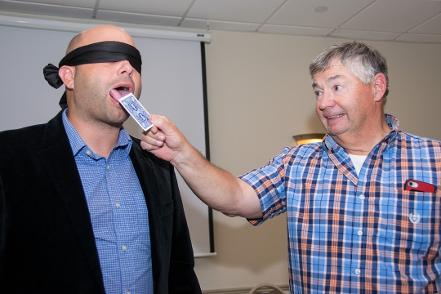 Blind taste testing the magician's way...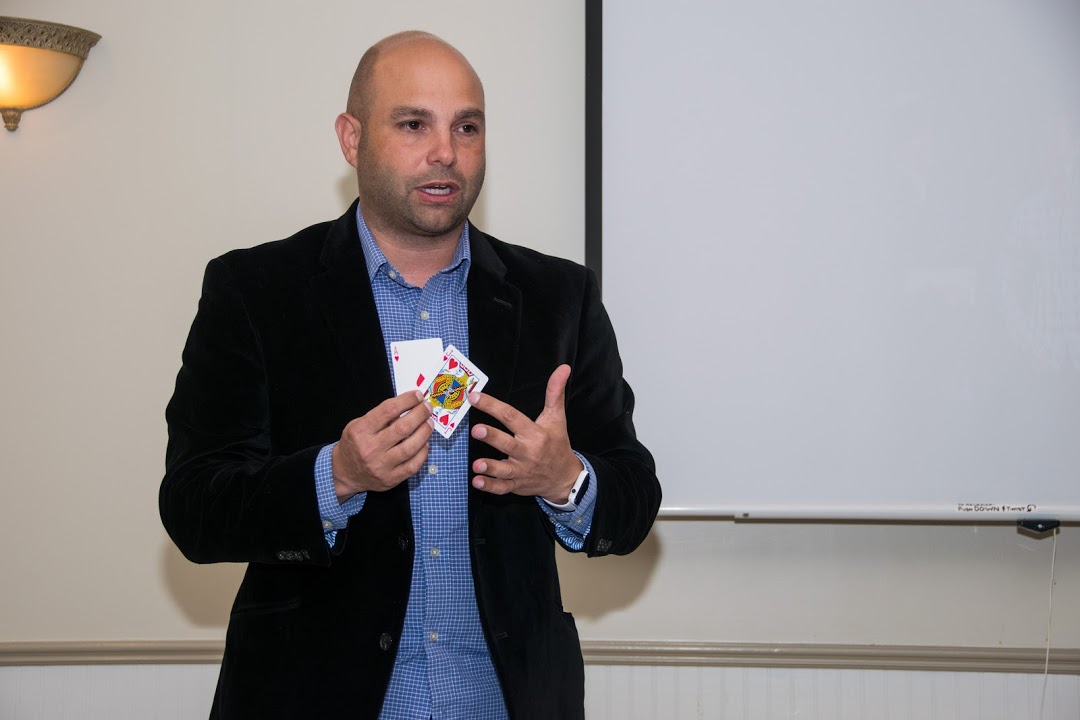 Vinny Grosso gives a guest lecture.
Directory Sign Up Attention SAM Assembly 24 Members: We would like to put a Membership Directory on this website. It will be a password protected page, so only other members would have access to it. Please consider signing up by clicking the button below and filling out the form. Thank you.