THE CAPITAL MAGIC CONNECTION NEWS
FEBRUARY MEETING OF THE SAM ASSEMBLY 24

SAM Assembly 24 will meet on Tuesday, February 13, at 7:30 at S. W. Pitts Hose Company, 226 Old Loudon Road, in Latham, NY. The topic for this meeting will be silk magic.

If you haven't already paid your 2018 dues, Treasurer Ken will be on hand to collect them. After the break there will be a wide-open, open-mike session. That means you can do anything you want, but effects with silks are preferred.

Helen Pattie has signed up to bring refreshments.

FEBRUARY MEETING OF THE IBM RING 186
IBM Ring 186 will be meeting on Tuesday, February 27, at 7:30 at S. W. Pitts Hose Company, 226 Old Loudon Road, in Latham, NY. This is the meeting you have been waiting for. It is the NINTH ANNUAL SELF WORKING OLYMPICS OF MAGIC !!! This is being offered in conjunction with the Winter Olympics being held in South Korea.

As usual, David MacDonald will be officiating at this year's games. At this meeting everybody gets a chance to participate, beginners and experts alike. Since everybody is working in a group, no one is singled out for glory or shame. It's all a team effort, and it's all for fun

GENE ANDERSON LECTURE
We are pleased to announce that we have invited Gene Anderson to be our lecturer on the fifth Sunday in April, and he has accepted our invitation. Rob Penner has requested the Fort Hunter Fire Station for April 29, and while it hasn't been confirmed, we are hoping to hold the lecture at that facility.

As soon as we have more details, I will send out a separate announcement about the lecture
MARK YOUR CALENDARS FOR THESE UPCOMING SHOWS AND EVENTS

Every Tuesday: THE MORNING MAGIC GROUP: meets at 7:30 at Panera in Saratoga. Call Cliff, Dave, Roger, or Helen for information or directions.
February 17: BIZARRE MAGIC OF BRIAN BRUSHWOOD, host of YouTube's Scam School, at Proctors in Schenectady. For more information visit:proctors.org or call: 518 346-6204.
UP-COMING SHOWS AND EVENTS If you know of a magic related event or show which might be of interest to the capital area magicians, send that information to me in time for me to announce it in this newsletter. Send your information to: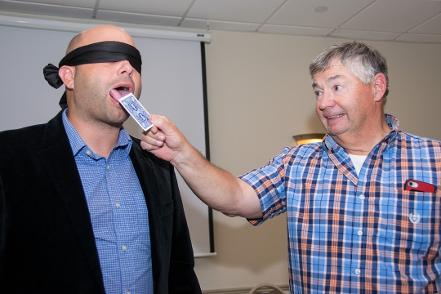 Blind taste testing the magician's way...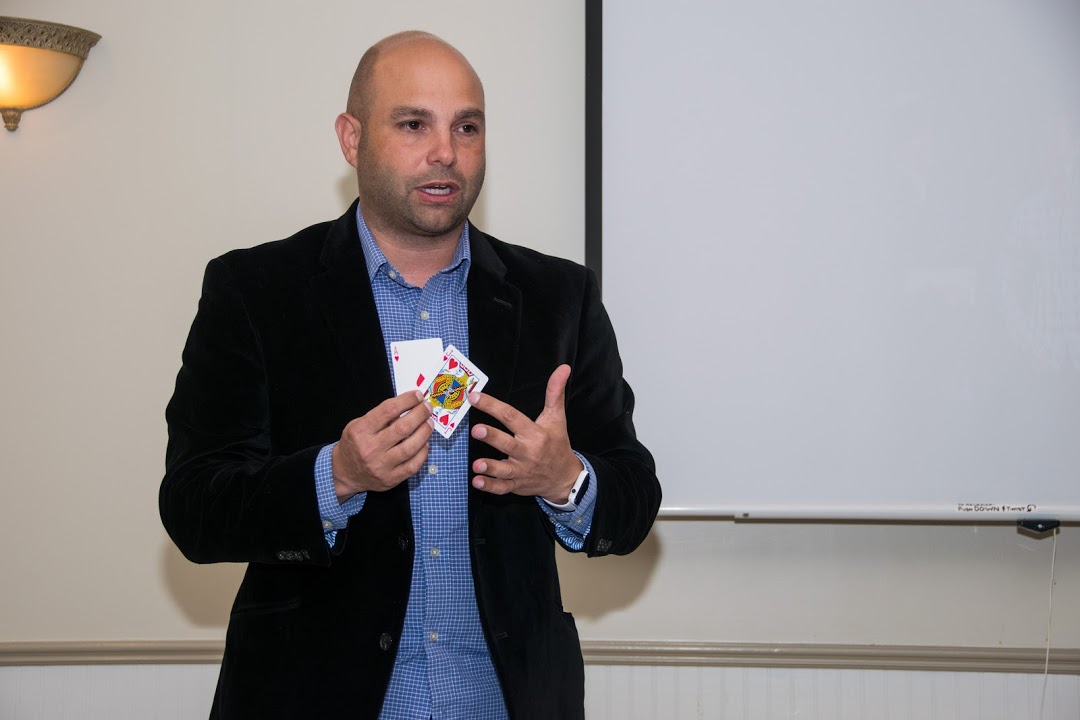 Vinny Grosso gives a guest lecture.
Directory Sign Up Attention SAM Assembly 24 Members: We would like to put a Membership Directory on this website. It will be a password protected page, so only other members would have access to it. Please consider signing up by clicking the button below and filling out the form. Thank you.