THE CAPITAL MAGIC CONNECTION NEWS
FEBRUARY MEETING OF THE IBM RING 186
IBM Ring 186 will be meeting on Tuesday, Febraury 26, at 7:30 at S. W. Pitts Hose Company, 226 Old Loudon Road, in Latham, NY. The topic for this meeting is "flowers, fuzzies, and furies." If you have any questions about this topic, ask Dave McClements; he picked it. If you have difficulty coming up with something that fits this topic, any magic will be appreciated.
MARCH MEETING OF THE SAM ASSEMBLY 24
SAM Assembly 24 will meet on Tuesday, March 12, at 7:30 at S. W. Pitts Hose Company, 226 Old Loudon Road, in Latham, NY. There is no new topic for this meeting. "Magic from around the world" was the topic for our cancelled February meeting. So if you have something that fits that topic bring it on. Also I mentioned magic with a romantic theme for Valentines Day. Valentines Day is over, but romance is always in season, and as always, any magic, on or off topic, will be appreciated.

MARK YOUR CALENDARS FOR THESE UPCOMING SHOWS AND EVENTS
Every Tuesday: THE MORNING MAGIC GROUP: meets at 7:30 at Panera in Saratoga. Call Cliff, Dave, Roger, or Helen for information or directions.
Sunday, May 19, 2019: Assembly 24, Spring lecture at the Fort Hunter Fire House with Craig Dickson. The doors open at noon and the lecture starts at 1:00.
UP-COMING SHOWS AND EVENTS
If you know of a magic related event or show which might be of interest to capital area magicians, send that information to me in time for it to be announced in our next newsletter. Material should arrive on or before the first or third Tuesdays of the month to be included in the next newsletter. Send your information to: cliffordbruce@earthlink.net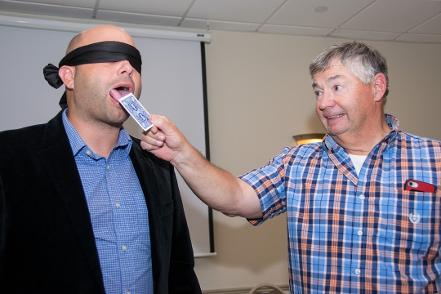 Blind taste testing the magician's way...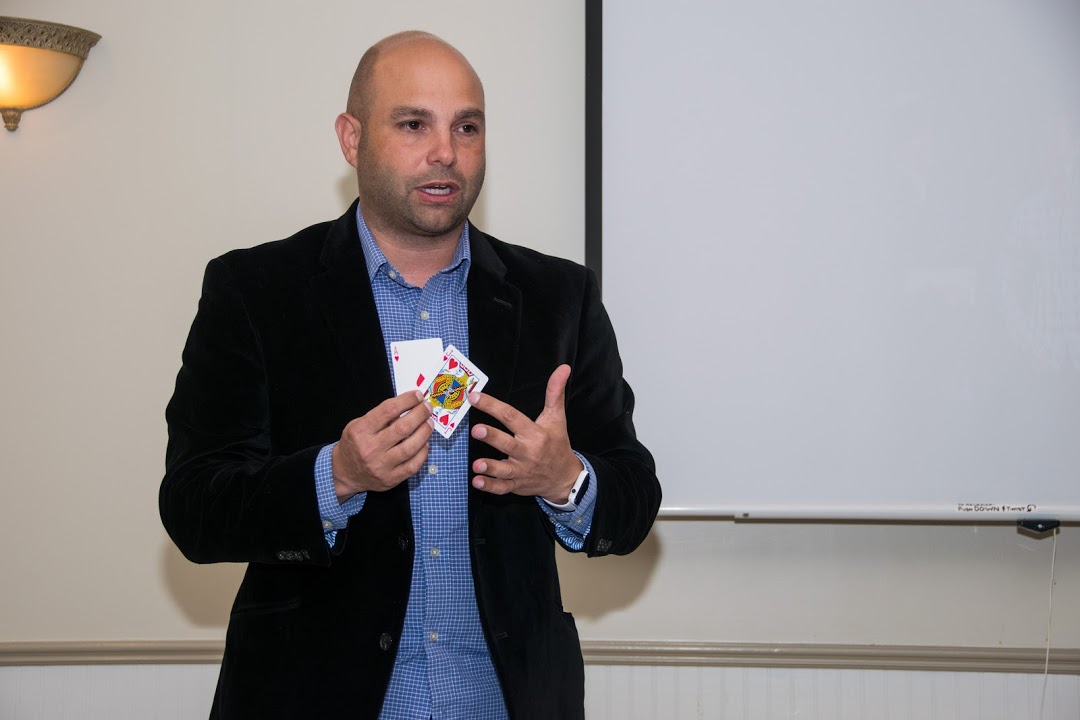 Vinny Grosso gives a guest lecture.
Directory Sign Up Attention SAM Assembly 24 Members: We would like to put a Membership Directory on this website. It will be a password protected page, so only other members would have access to it. Please consider signing up by clicking the button below and filling out the form. Thank you.